AOz Singapore
Regular price
$29.90
Sale price
$33.90
Unit price
per
Sale
Sold out
AOᶻ Premium Hand Sanitiser combines AOᶻ ozonated olive oil with ethanol alcohol to give users a hand sanitiser that moisturises instead of dehydrating the skin, ample vitamins for skin nourishment, 99.99% efficacy in killing bacteria and viruses, all while using only natural ingredients, with no chemicals added. Housed in a beautiful spray bottle with the option of Midnight Black or Frostine White, it is fashionable and easy to carry around for sanitising hands or surfaces, leaving behind a fragrant scent.
The main ingredient of the product is the AOᶻ ozonated olive oil, combined with alcohol and essential oils. Although oils are highly viscous by nature, AOᶻ olive oil has undergone intensive ozonation which removes its viscosity, allowing the oil and alcohol to undergo emulsion, which is not possible under normal circumstances. This unique amalgam mixture provides the user with three key benefits. Hand sanitisers are usually dry as alcohol is a dehydrating agent. However, when mixed with the oil, the product leaves behind a fragrant scent and a moisturising effect. This is as olive oil traps moisture and hydrates the skin. Secondly, our ozonated olive oil contains vitamins that nourishes the skin after application. Lastly, our hand sanitiser comes with refillable cartridges which are eco-friendly and sustainable.
Pro Tip:
Twist & turn for the knob for usage, small and easy to keep!
Refills can be purchased separately.
Share
View full details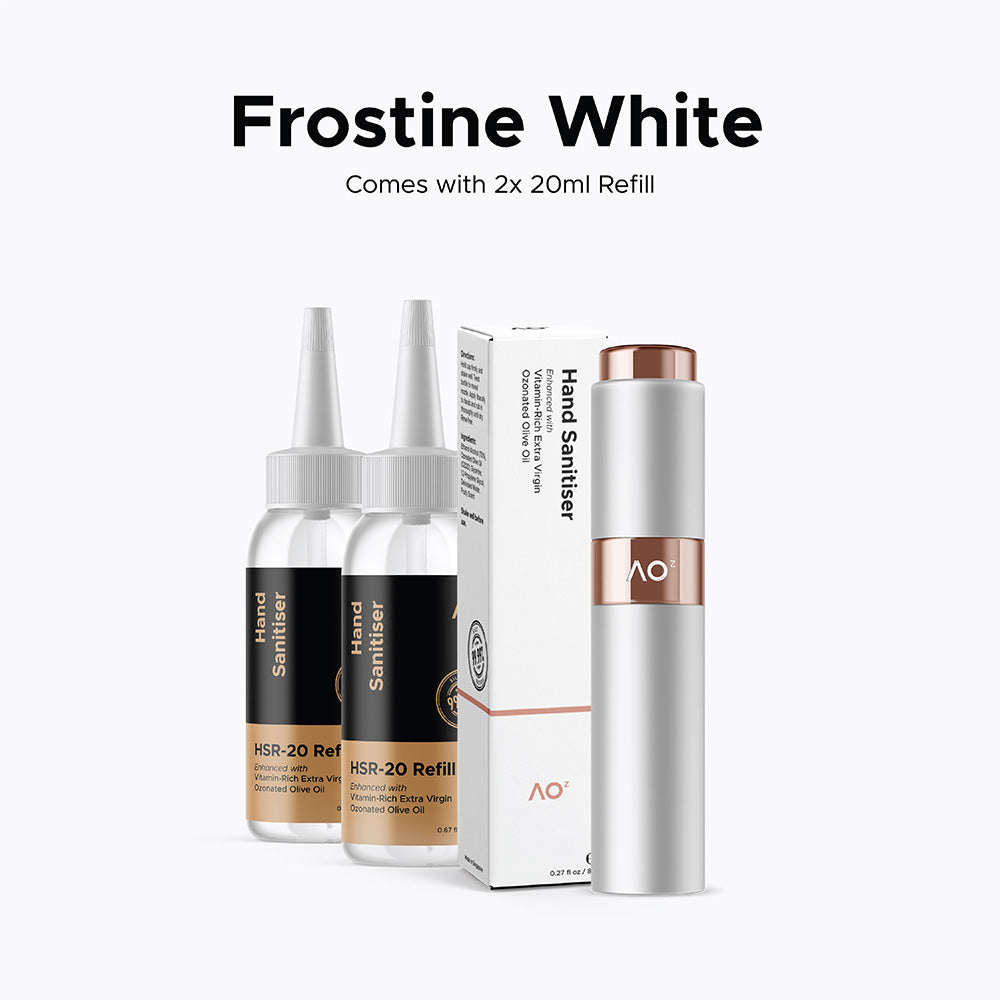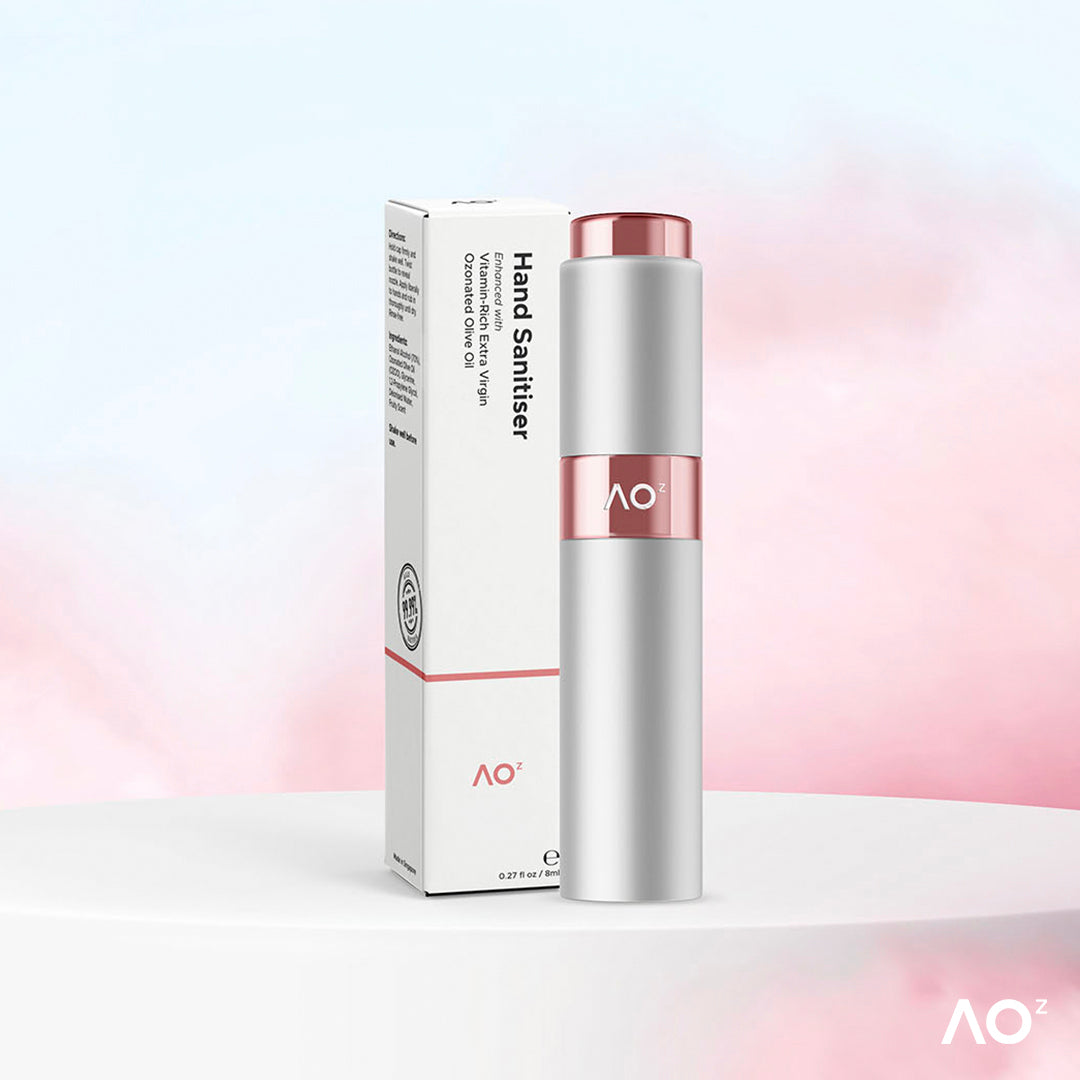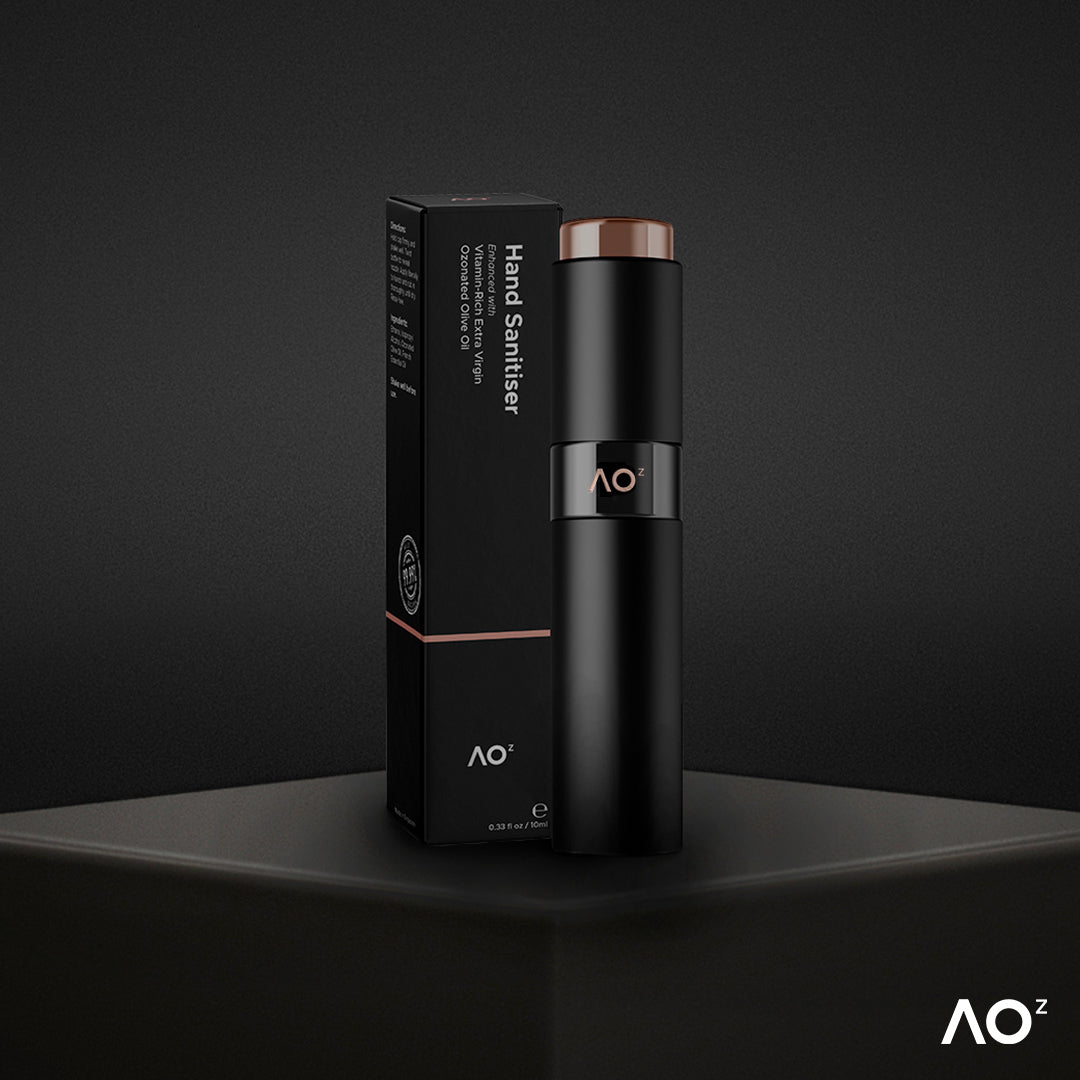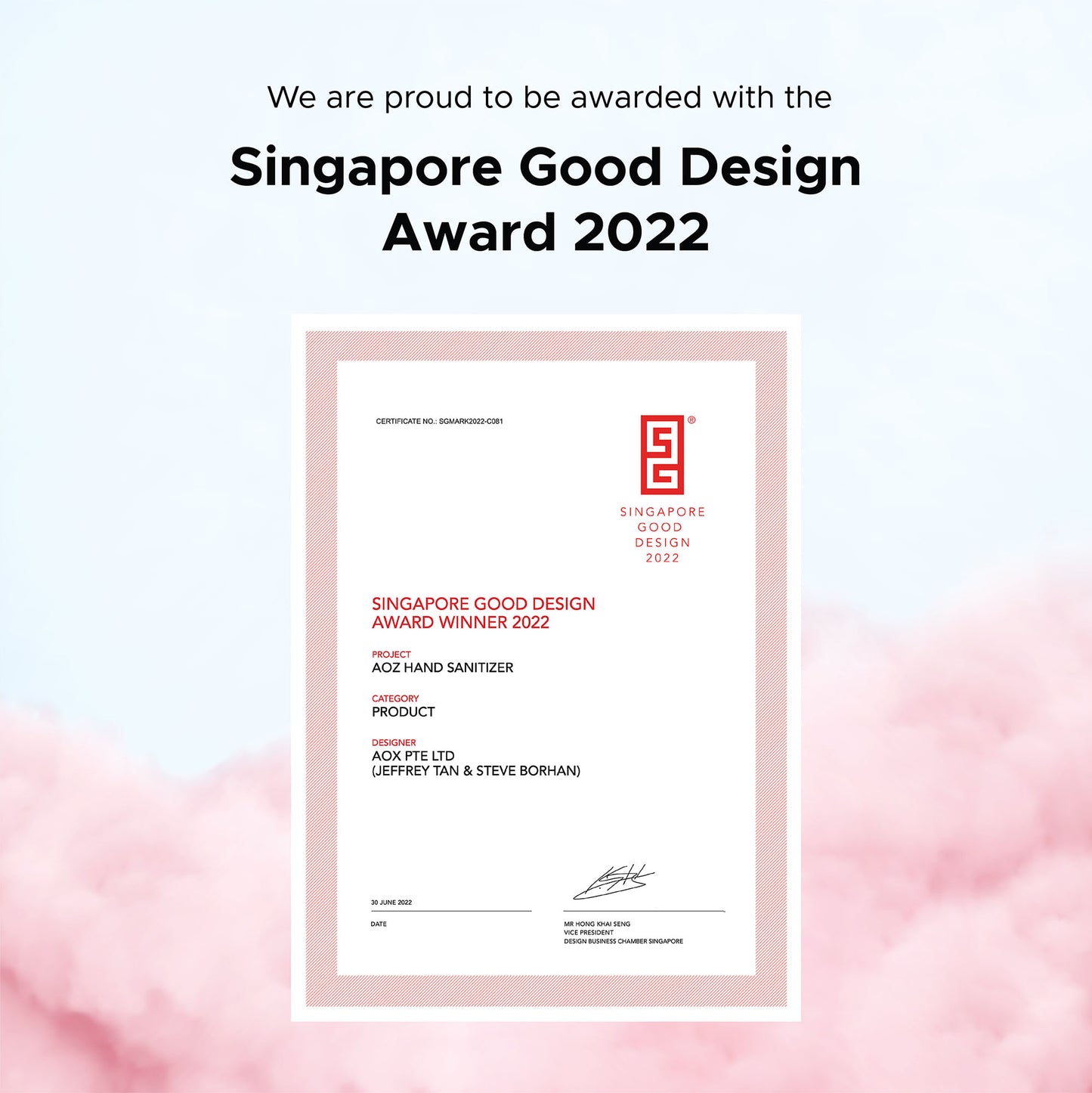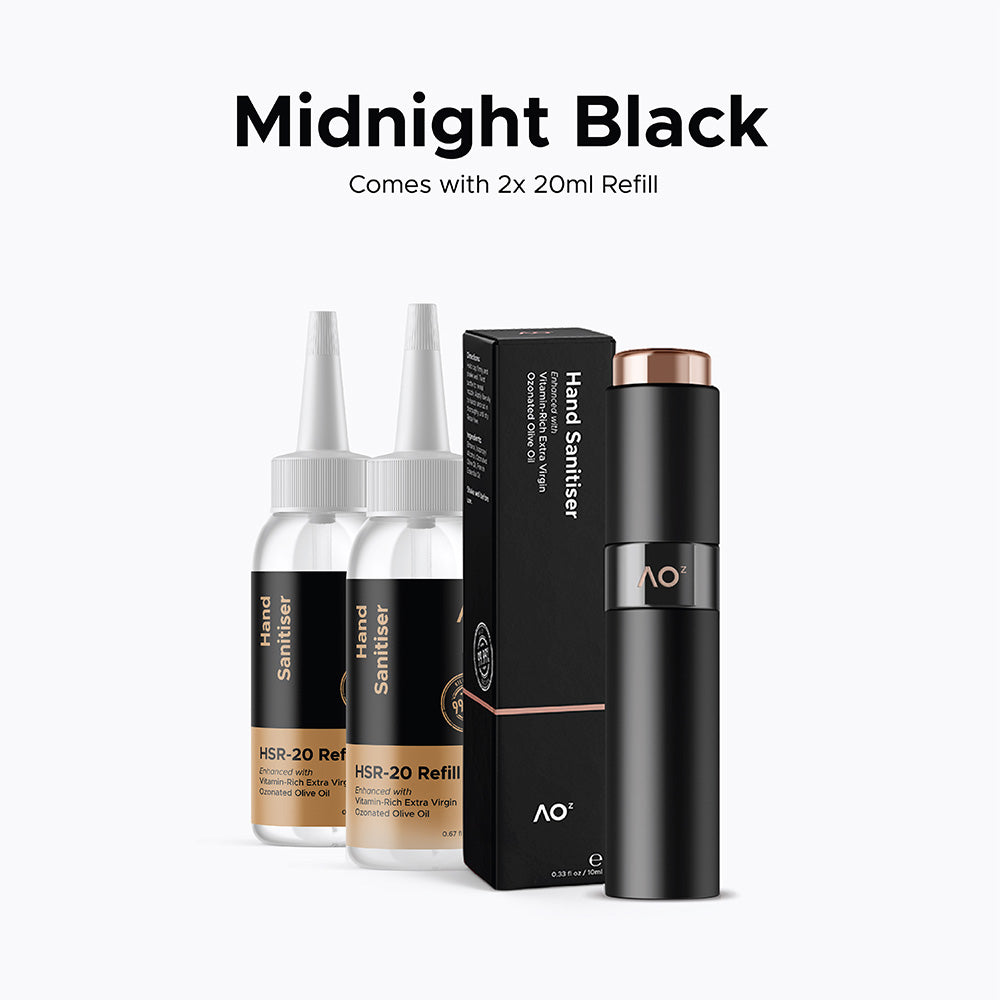 Love it!
Love this product. Scent is just right. Not overpowering at all. Love the after feeling. Hands feel soft and nice. No dryness feeling. Will be back to purchase again.
The prettiest hand sanitiser!
Award winning product that deserves it! Super sleek and convenient design that can be brought out easily. Aesthetically pleasing as well. Refills are easy and the sanitizer smells great! Repeat purchase as 11.11 was a great sale to stock up for Christmas gifts 🎁
Will definitely recommend.